H3D Range
Welcome to the Age of 3-dimensional weaving
Welcome to the world of technical textiles, where 'high lift' and 'heavy load' are demands placed on jacquard machines.
The hybrid generation of BONAS jacquards – the H3D – is the perfect shedding system to enter into the age of 3D weaving.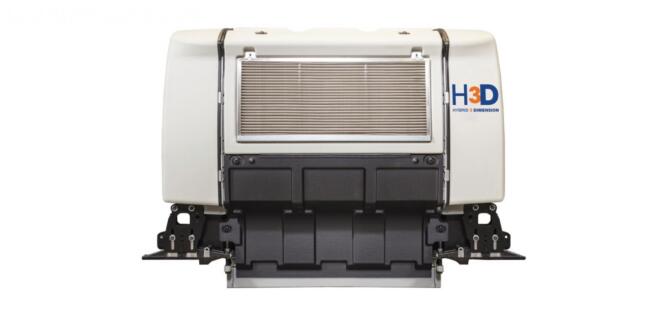 3 Dimensional

Technical Textiles

Hybrid jacquard
Benefits
Flexible pulley system, executed according to the requirements of the technical weaver, situated under the jacquard, providing easy access.
Adjustable height 'wheel-holders' for the pulley system are fixed to horizontal profiles.
Additional warp separation at crossing and increased height adjustment of the yarn layers is possible, also after levelling.
Even without harness tension, selection is assured.
Complete shedding systems can be supplied by BONAS
H3D features
Hook capacity up to Si16-24-16128.
Hook load up to 2 kg
Full 2 and 3 position up to 330 mm. Full 4 position up to 430 mm
Independent controller
Independent servo motor drive
For all 3-dimensional, multi-layer and technical applications
Questions?
Submit your data and you will be contacted by one of our experts